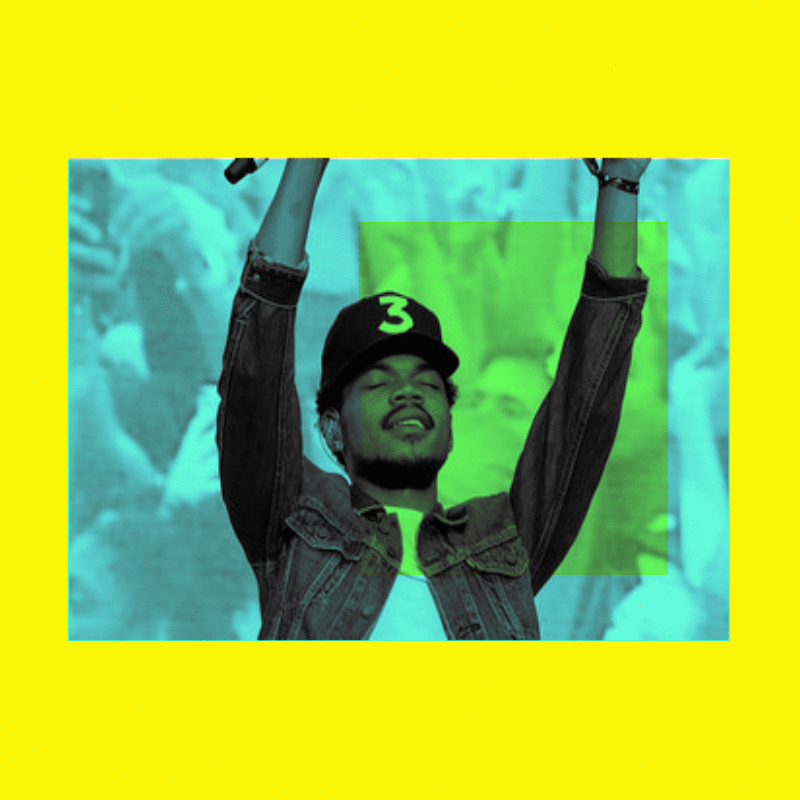 Okay, so I'm getting really tired of people thinking all hip-hop is the
same!
So, instead of getting mad, I decided to make a list of ten artists and ten albums that are some of my favorites, and that hopefully give the average person a broader idea of what types of hip-hop there are.
1.
A Tribe Called Quest
: I might as well start off my list with one of the most influential hip-hop groups of all time: A Tribe Called Quest. Consisting of Q Tip, Phife Dawg (RIP), Ali Shaheed Muhammed, and Jerobi White (sometimes), they gave birth to jazz rap at a time when machismo New York rap dominated the radio waves. In 2016, they came out with a new album that proved they never lost their touch.
I'd definitely start with their older albums, in order to understand their last album more.
Favorite Albums:
The Low End Theory
Midnight

Marauders
We'll Take It From Here, Thank You 4 Your Service
2.
J Dilla
: J Dilla is constantly being put up there as one of the greatest hip-hop producers of all time, yet he's rarely ever brought up in mainstream hip-hop conversations. He has produced so many records that many people find themselves discovering he produced a record ten years after it came out. Unfortunately, he passed away in 2006, but his mother still releases some of his music to this day.
Favorite Albums:
Donuts
Jay Loves Japan
3.
Chance The Rapper
: If you're a teenager, you've most likely heard of this guy. The year 2016 was an exceptional year for Chance, who went from a semi-popular mixtape rapper to nearly being on the same fame level as his idol, Kanye West. Chance's newer sound definitely has a more religious tone, but in general, most of his music consists of positivity. This style is powerful since his hometown of Chicago is notorious for producing rappers that, well, aren't as positive.
I'd start with Acid Rap. If I was feeling risky, I'd go with 10 Day afterward but DEFINITELY listen to Coloring Book.
Favorite Albums:
Acid Rap
Coloring Book/Chance 3
4.
MF DOOM
: If you're into any 'underground' hip-hop scene, you've probably heard of this guy. He's unlike any rapper on this list due to the fact that he primarily raps as the character DOOM, which is based off the Marvel villain Dr. Doom. Instead of being a supervillain, however, he sees himself the "villain" of mainstream hip-hop, to the point where he hides his face with a mask. His song topics vary from political issues to just building up his different alter egos.
Favorite Albums:
MM.. FOOD
Operation: Doomsday
Special Herbs: Vol. 0-9
5.
Kendrick Lamar
: Considered by many to be "the rapper of this generation", Kendrick Lamar's catalog definitely backs up that claim. Growing out of California, many would've expected him to grow into the stereotypical West Coast rapper, but ever since his first mixtapes, he's shown an ability to tell stories unmatched by many. Lamar's last three albums have all had a storyline sewn in between the songs.
I'd start with Section. 80, then go forward from there, and then maybe go back to Overly Dedicated.
Favorite Albums:
Overly Dedicated
Section .80
Good Kid, m.A.A.d City
To Pimp A Butterfly
6.
Knxwledge
: A younger producer, Knxwledge has already proven he is extremely talented. His solo albums consist of short songs with a cloudy feel to them. He definitely has the potential to become a real underground legend.
I'd just recommend listening to any of his projects, really.
Favorite Albums:
Kauliflowr
Anthology
7.
Outkast
: These guys are one of the main reasons hip-hop is the way it is today. They were large contributors in introducing the South to mainstream hip-hop. However, their music is nothing short of innovative, with each of their albums sounding distinctively different than the others.
Each record has a different sound, so I can't really tell you where to start.
Favorite Albums:
ATLiens
Aquemini
Stankonia
8.
Quasimoto/Madlib
: ANOTHER producer on the list, Madlib AKA Quasimoto is genuinely one of the most creative producers in hip-hop. Madlib is the name he typically produces under, but Quasimoto is his alter ego from which he actually raps under. Even if you dislike the high-pitched rapping, his soothing instrumentals are definitely worth the listen.
Favorite Albums:
Yessir, Whatever
The Unseen
Piñata Beats
9.
Run The Jewels
: Run The Jewels is a rap duo which, in a short couple of years, has crafted their individual sound using the strangest instrumentals paired with a chemistry rarely ever seen in hip hop. El-P, who handles production as well as rapping on all albums, comes off as a realist jerk; Killer Mike, on the other hand, has an incredibly angry delivery that he pairs with straight-to-the-point punchlines as well as a strong political message. They both rap about police brutality, social issues, and are overall a very braggadocious group.
Favorite Albums:
Run The Jewels 2
Run The Jewels 3
10.
Death Grips
: This band is the definite oddball of this list. I was conflicted when putting them on here since I can't really say they're hip-hop. However, I can't really say they belong in any other genre. Their music is the most abrasive and experimental I have ever heard. In the short span of seven years, they have led the way for experimental hip-hop/rock/glitch/whatever genre they can be in. It might take a bit of time to get into them, especially if hardcore music, in general, isn't your thing. But man, listening to them is like a form of therapy at times.
I'd recommend listening to The Money Store first since it's definitely their "catchiest" and working your way from there.
Favorite Albums:
Exmilitary
The Money Store
The Powers That B
Interview 2016
Bottomless Pit
10 Albums (from people who didn't make the list!):
1.
Mos Def & Talib Qweli Are Black Star - Black Star
Release Date: 2002
Starting off with the oldest album on the list, Black Star is the duo consisting of two of the most successful technical rappers in hip-hop's history: Talib Kweli and Mos Def. Instrumentals? Wonderful. Lyrics? They're there. Flows? Oh, absolutely. This album is traditional hip-hop at its finest, and it really doesn't feel very dated, as opposed to a lot of traditional rap that has come out after 2000. The songs are quite long, but you rarely ever notice due to how lost you get when listening to Kweli and Def go back and forth with ease.
2.
Telefone - Noname
Release Date: 2016
If hardcore hip-hop just isn't your thing, Noname is a perfect choice. An associate of Chance The Rapper, Chicago-born Noname has only put out this one full-length album. In it, however, is some of the nicest and most gentle hip-hop to come out in 2016. Each instrumental sounds like a calm river rushing in and out of your ears. The end result is something really beautiful. Noname is showing a lot of promise, and I expect a successful career from her.
3.
The Divine Feminine - Mac Miller
Release Date: 2016
Mac Miller is easily one of hip hop's most improved acts. He's been getting consistently better in each of his projects. His last album consists of hip-hop so soulful it could easily be deemed R&B. This record will have you falling in love with that one person who you just so happened to lock eyes with on the way to third period. The Divine Feminine really expresses the feeling of love in a way that few albums do. I just want to see where he goes next.
4.
Summertime '06 - Vince Staples
Release Date: 2015
Okay, enough of the sappy albums, let's get back to some harder content. Summertime '06 is essentially a modern interpretation of 90's West Coast rap. As someone who doesn't like that type of hip-hop, this album is wonderful. The entire record feels like a dark wave of nihilism and death as Vince Staples describes the conditions he grew up in. He portrays the careless attitude of a gangsta rapper in a way that makes it seem as though a child is rapping about not being afraid to murder you in cold blood. He's a wonderful storyteller, and outside of rapping, he's a completely sober, sarcastic person.
5.
Yes Lawd!
- NxWorries
Release Date: 2016
I was hesitant to put this album on here since, like The Divine Feminine, this album could be an R&B album. However, Anderson .Paak's singing sounds like rapping and vice versa, so who cares? Nearly all of the songs are short and beautifully produced. Anderson .Paak delivers lyrics that are narcissistic and crude in nature, but in a way where he's just too cocky to hate. This is the type of album you listen to when you've had a good night and you feel like dancing.
6.
Madvillainy - Madvillain (Madlib and MF DOOM)
Release Date: 2004
This is probably my favorite album on the list. Actually, it's probably in my top five favorute albums EVER. This project was a collaboration between producer Madlib and rapper MF DOOM. It's 22 tracks long, which may seem like a lot to you. The longest song on here, however, spans just four minutes and is the record's closing. The production is some of Madlib's best work, and the lyrics by MF DOOM are just always on point. Madvillainy covers a wide range of topics, from war, all the way to, well, MF DOOM rapping about how he's "got more soul than a sock with a hole". Simply brilliant. I'm totally okay with you not listening to any of the other albums on here, but not this one.
7.
Piñata - Freddie Gibbs and Madlib
Release Date: 2014
This record is ANOTHER project featuring Madlib's production. He must be, like, good or something. Essentially, if you listened to Madvillainy, don't expect the same from this album. While Madvillainy provides the feeling of nerdy rappers pretending to be supervillains, Piñata gives you a look at the rough hardships a drug dealer has to deal with every day. This album is definitely more 'street. Freddie Gibbs' voice and delivery details the hardships that he's seen or dealt with in life. If you're not into rougher hip hop, I'd understand you not liking this, but the instrumentals are always amazing.
8.
You're Dead! - Flying Lotus
Release Date: 2014
This album contains such vibrant and amazing production that when I first heard it, I didn't know the word for it yet, but I was SHOOK. You're Dead! is so psychedelic that the album cover actually underestimates the ride you'll end up taking. The range of artists is pretty unique, but the rappers don't take away from the production. I actually don't know what else to say about this album other that it's beautiful. He's coming out with a new album later this year so this is your opportunity to get into him now!
9.
Cherry Bomb - Tyler The Creator
Release Date: 2015
When this album came out, I was on the fence about it, since it just wasn't my thing. Going back to it, however, has allowed me to realize that it was so well put together. Cherry Bomb brings together two opposite sounds onto one album: half of the songs are pleasant to the ear, relaxing, and heartwarming. The other half is composed of distorted instrumentals combined with some of Tyler's most aggressive rapping ever. However, the overall theme of the album is one of happiness, and it's seriously such a spring album.
10.
Atrocity Exhibition - Danny Brown
Release Date: 2016
I'll admit it: I'm not the biggest Danny Brown fan. But man, is this album good. I can't really put my finger on what makes me like this album, whether it be Brown's erratic and uncontrollable flow and delivery, or the weird production, but it's really good. I can safely say I have never heard a hip-hop album like this one.
Text by Bryan Salazar and Visual by Bryan Salazar